WELCOME
Let us be your contractor of choice
WHO WE ARE »
Rob Clark Construction
Passion for Excellence...
Bringing together the BEST tradesmen for the BEST results on EVERY job!
Contact Us »
Our Services »
Accolades & Awards
Best of Houzz 2017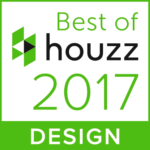 Best of Upland 2020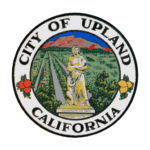 A+ BBB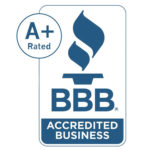 Best of Houzz 2020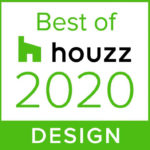 Happy Clients
Rob has been my contractor to renovate and repair many of my Buildings on our 35 acre campus (McKinley Children's Center). His contractors are first rate and the supervision of the job by Rob has been excellent. He stands behind his work and the job is always done first class. Highly recommend Rob Clark Construction for any improvements that might be needed.
I have used Rob clark construction on several projects now. some commercial and some residential. Rob and his crew always and I mean always exceed my expectations!!!
Great Company, Very professional great service. You will be very satisfied choosing Rob Clark Construction for your all your home projects.
We hired Rob Clark construction in June of 2009. Rob and his team did an excellent job. the project was completed very timely!! We had given Rob a deadline and he completed before the deadline. The workers were very clean and always cleaned up after every day on the job as we lived in the house most of the remodel. Rob came in with suggestions for my back splash and tiles and to this day, I get great reviews on my kitchen. They completely remodeled my kitchen, moved gas line, knocked down part of a wall, painted, new flooring, installed beautiful cabinet and granite, new lighting and created a beautiful new fireplace and mantel.
Rob Clark Construction has done many remodel, new construction and various small projects on our personal residences as well as business locations throughout the last 5 plus years. Our projects have varied from complete house remodel, outside remodel (including landscape) to addition and remodels of our business locations. All projects were completed on time and with our complete satisfaction. We thoroughly appreciated their professionalism, dedication to doing the the jobs correctly and the ability to collaborate on all designs with the expertise of dedicated trade people. Any concerns, exchange of ideas and accessibility to all resources made our visions possible through the guidance of Rob Clark Construction.
Whenever I call Rob Clark Construction Inc. for work done around the house, big or small, they are always very helpful and efficient. From fixing my plumbing issues, carpet cleaning, installing our front security gate, etc., Rob Clark Construction Inc. were always on time, did excellent work, and the cost was reasonable. I would recommend them to friend, family, and work associates.
After each day of work rob clark construction cleaned any mess that was made during the construction. The company appeared to have integrity, all the workers upheld themselves in a respectable manner. The project plan was very efficient and organized. They met all goals and finishing dates
During our years working along side with Rob Clark Construction, we have recognized true craftsmanship and the drive for excellence with the end product. Along with those traits, customer's expectations and deadlines are always met.
Besides having Rob redo my offices he just redid my house and flooring and it was a great job would hire him for any of my projects. Also the jobs get done on time or earlier great bunch of guys to work with.
I needed Rob Clark Construction to provide security improvements for my client's 6400 sq. ft. home in La Canada Flintridge. This included bids for new wrought iron fencing, exterior lighting, landscape lighting, and new doors. I was very impressed and I will be using RCCD for structural modifications on all of my client's threat management projects. We used Rob Clark Construction for a major remodel of our home, which included a completely new kitchen, new doors and windows, and faux painting and plastering throughout our home. The job was completed on-time and on-budget with stunning results. He and his subs are truly amazing.